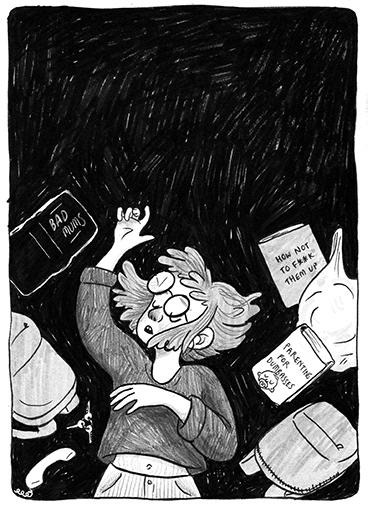 I'm Laura. I'm an illustrator and comic maker from Devon (UK).
My work often includes themes about social justice, feminism, music, and all things spooky. 
I love working narratively 
and most importantly, 
on deadline

. 
I work with lots of different media, but I'm currently working mostly digitally, but still love to dabble with dip pen, ink and anything colourful and messy. 
My webcomic, Pumpkin Spice, won the 2017 Earl Richards Narrative Award.
Clients: 
Black Crown 
The Box Plymouth
  Little Bee Books
Plymouth University
Poof Mag


Email: lauraholeillustration@outlook.com